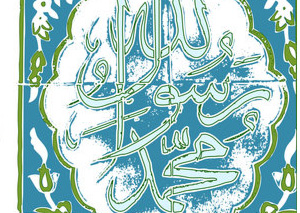 < /img>
In the name of Allah ST


Salamon alykom wa rahmatollah.



I come back with another wallper that i designed for some muslim brother who had request for that in UK. A great wallpaper about Holy Prophet of Islam Muhammed SW that stamp as Islamic tile we can see in every mosques. I turn it to vector type because it would be nonlosseing quality format. But here I uploaded the Jpg save as of that thus every body who want it vector format like eps or Ps PDF or ... should call me via contact us in the menuat top of this page . dont forget you have to left your Email address correct and perfect. No you can download the
high resolution wallpaper as always totally free accept saying Salawat Alan Nabi
Mohammad SW.



For download click on this thumbnail below.